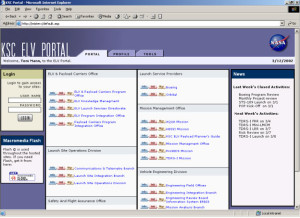 The BackBone is designed to consolidate an organization's internal and external web sites by adding security, a consistent look and feel, and easy maintainability. The BackBone is comprised of several parts: A portal for single sign-on, administrator tools for website creation, and the websites themselves.
The BackBone gives administrators the ability to create and maintain sites, upload information, assign user access with multiple levels of security, and use libraries of programming functionality to facilitate coding. This is all from a browser-based interface.
The core administrator tool, Site Manager®, is a web-based application that creates web sites – similar to a modern content management system. Site Manager® allows for the rapid creation of a web site with minimum training. Designed to be a viable tool for all skill sets and with features such as a wizard-based interface, content manager, and an object oriented security model.